Things You've Missed on the First Delphic Soundrop Today!
The Three Delphs, James, Matt and Rick popped into Soundrop for the FIRST EVER Delphicians Live Chat at Soundrop today, all set with a playlist of songs handpicked by the Delphs playing in the background.
What started as a David Dimbleby Question Time crossover Piers Morgan This is Your Life interview by fans quickly escalated into a I will bloody ask anything frenzy (at least half of this statement is not true).
Here are some of the facts from the chat…
1. PING PONG the boys went to ping pong in 2022NQ yesterday. True story. They were not in suits. And the reason why Matt doesn't have a beard still puzzles millions of Delphic fans across the world.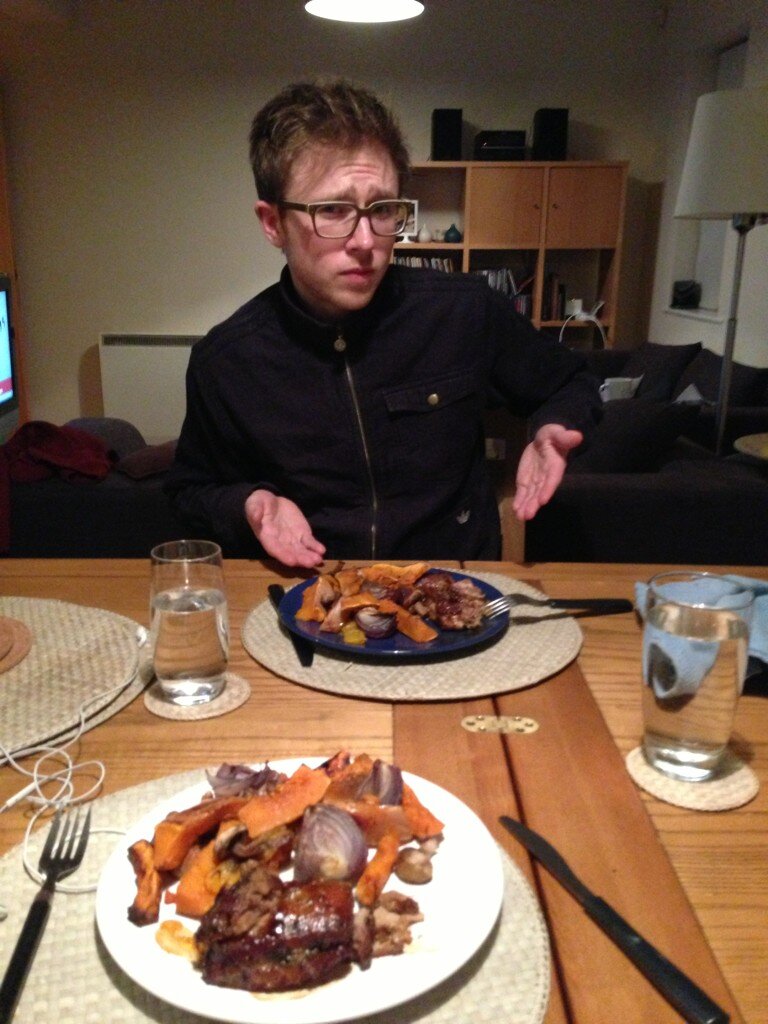 2. MATT COOKED SLOW ROAST PORK TONIGHT - RICK IS (HOPEFULLY) WASHING UP Rick admits Matt and James are probably the better cook. Bring on the Marigolds, Rick!
3. RICK'S DEBUT LEAD IN PORCELAIN. Yes. Rick Badger Boardman has his debut lead in Porcelain. It is a wonderful song. Bonus track on Spotify and the Delphs maybe releasing it as a B-side.
4. UNRELEASED DELPHIC SONGS ARE IN THEIR HUNDREDS. These songs will never see the light of the day, but will of course inspire new material. Just like baby photos.
5. SPEXED FROM AGED 11. Matt starts wearing specs from aged 11 - just like me. And ever since then, he has been cool. #GeeksInheritEarth
6. #AHIBL WHEN MATT SINGS. Apparently Matt sings from an extreme high to an extreme low. Nothing in between. Someone is in trouble.
7. THIS IS WHY @DELPHICMUSIC TWEETS @DELPHICMUSIC AT NIGHT. Rick and Matt are now in Delph Flat 1, James on the other hand in Delph Flat 2. Someone give James a hug. 'Where's James?'
 8. ALL TIME DELPHIC TUNE. Atlas. The most challenging to compose and therefore of course an all time favourite.
9. RICK LOVES HIS CASTLE. Rick would love to add even more bits to his three-way castle of drums, keyboards and synths. Who is the clever boy, yeah?
10: COLLECTIONS OVER ACOLYTE. Collections is the Delph's self-nominated album. If you have not heard about it, listen http://collections.delphic.cc/ then share and buy! #SAVEYOURLOCAL The release is way ahead of its time. That's why we love Delphic.
11. PERFECT NUMBER IS 10+1. Album. 10 tracks. 45 minutes. Plus one bonus track. That is what Delphs do. Volia.
12. THAT AWKWARD MOMENT WHEN… the Delphs are discussing bad habits of each other and Baiya is playing in the background playlist. Perfect soundtracking, isn't it? (There's only one way to find out - FIGHT!)
AND FINALLY: WHO WOULD WIN IN A REAL BAIYA FIGHT?

James is voting for James.
Rick says probably Rick.
Matt will… just be Matt. SURPRISE!
But then, as you probably know, throw in Dan the Man - we have a winner.
The Delphs will probably be all dead. ALL HELL IS BREAKING LOOSE.
BEST QUESTION OF THE NIGHT:
Mary: who's Delphic?
Me: Delphic is Matt, Mary.
Delphic (Matt, logged in as 'Delphic'): Thanks Calvin, so true…
James, Rick and Matt are very keen to have another Soundrop session pretty soon. So stay tuned.
The fantastic Soundrop Radio playlist is still available live at 
http://open.soundrop.fm/s/delphic
If you have a bit of spare time, go and read my very biased review on Collections - YES, TAKE THAT CRITICS.
http://idtca.tumblr.com/post/41876434362/stepping-up-to-higher-levels-of-excellence
PS Use the following phrase to start a conversation - and watch the conversation begin and never end: 'Depeche Mode - Discuss.'